All you need.
High Peak is the leading provider of camping equipment with its focus on elementary functions, design and excellent value for money. With clear, understandable product lines for simple selection. All products fulfil the legal requirements, standards and the European chemicals regulation REACH.
All our production facilities are monitored and are BSCI certified. Sustainability is our highest priority.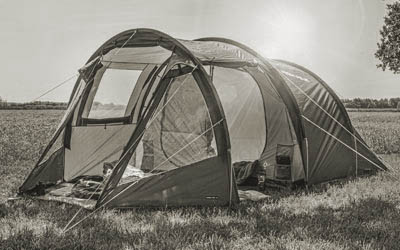 Tents
Our material demands are in accordance with DIN EN ISO 5912 and even better. All tents are equipped with fully tape-sealed seams and a high-quality PU coating of at least 1500 up to 4000 mm. They are fitted with practical ventilation systems to ensure safety as well as highest comfort. Simple assembly with colored frame markings and assembly videos. Clear product lines for camping in all variations.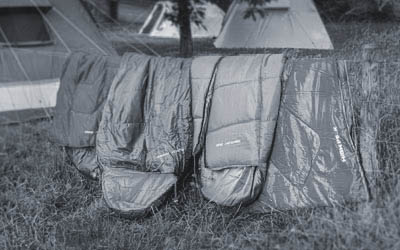 Sleeping bags
All High Peak sleeping bags are tested for thermal resistance in a certified climate chamber in accordance with DIN EN ISO 13537. Dura Loft® hightech fiber fillings are developed by us in various composition for individual conditions and exclusive for High Peak.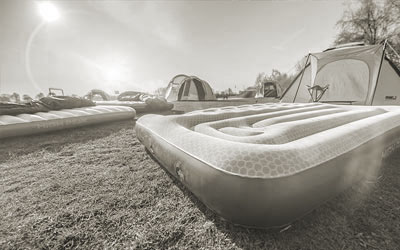 Air beds
Our in-house designed and developed air beds have a skin-friendly surface made of organic rayon and horizontal air chambers offer the very highest degree of sleeping comfort. All air beds are provided with our newly developed anti-slip pads (design patent). The air bed is inflated within a matter of just a few minutes with the integrated pump.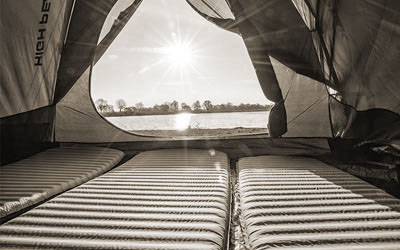 Mats
Our self-inflating mats in various thickness and oversizes. High Peak lightweight air mattresses with integrated pump offer comfort in a compact packaging and best value for money.
Back packs
The performance of a backpack depends on the carrier system. Our developed AIR-TEX® back system is built for carrying comfort and lightweight. AIR-TEX® is exclusively used for HIGH PEAK backpacks. High Peak achieved several awards in terms of quality, function and price.